Robinhood Review (Is It A Broker For The Future)
Money Main St is reader-supported. When you buy through links on the site, we may earn an affiliate commission. Learn More
Are you looking for an alternative way to invest your money? Robinhood has become one of the leading stock trading platforms in recent years, with over 13 million users and counting.
That's a staggering statistic considering it was founded just 7 years ago! This Robinhood review will discuss the now infamous popular stock brokerage account.
I have a summarized list of the pros and cons of the platform – giving you the knowledge you need to make informed decisions about investing your hard-earned cash.
For those searching for financial freedom, Robinhood could be exactly what they're looking for. It offers commission-free trades on stocks and ETFs, plus access to cryptocurrency markets such as Bitcoin and Ethereum.
With no account minimums or fees, this app makes it easy to get started without having to worry about any hidden costs. Plus, their user interface is simple enough that anyone can learn how to navigate the app quickly and easily.
Best Low Fees
Robinhood
Robinhood is an online broker that offers commission-free stock and options trades. The company has a simple platform that is easy to use, and it also offers mobile trading capabilities. However, Robinhood does not offer any research tools or investment products beyond stocks and options.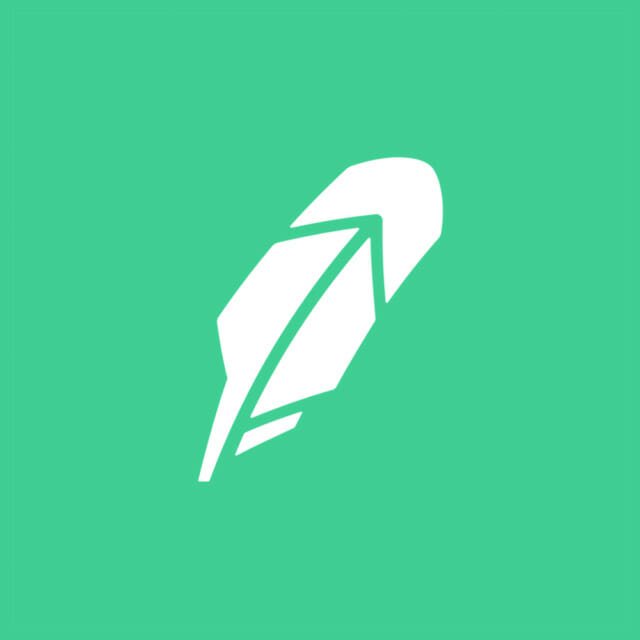 We earn a commission if you make a purchase, at no additional cost to you.
Despite its advantages, there are some downsides associated with using Robinhood that should be considered before taking the plunge into investing.
For example, while they do offer complex trading strategies and order types like limit orders, these options come at a price – literally!
They also lack research resources compared to other brokers which may make it difficult for inexperienced investors to conduct due diligence before making investments. In addition, certain features such as margin trading or short selling aren't available in all states yet either so you'll want to check if these services are offered where you live before signing up.
In conclusion, whether or not Robinhood is right for you depends entirely on your individual needs and goals when it comes to investing.
By weighing both the pros and cons outlined here today, hopefully, now you have a better understanding of what this service can offer so that you can decide if it's worth pursuing further or not.
Robinhood App Pros
The Robinhood platform is a popular online stockbroker known for its commission-free trading. Investors of all levels can benefit from this, as they don't have to pay extra fees when buying selling securities.
A glance at the Pros:
No account minimum.
Cryptocurrency trading.
No trading fees structure for purchasing individual stocks.
Easy-to-use user interface.
Trade options contracts with limited risk exposure.
A built-in feature of 'Options Chains' to view real-time option prices across multiple expirations.
Government regulation protects assets.
Quick research capabilities for novice investors.
Robinhood Cons
Robinhood has recently experienced a lot of negative press, so it's important to consider both the pros and cons before investing.
Let's take a look at some of Robinhood's drawbacks:
No mutual funds or bonds.
Limited customer support.
Recent controversies surrounding market volatility
Payment for order flow allows large financial firms to purchase user orders on the cheap
Account Types And Fees
For traders looking to get their feet wet in the world of stock trading, Robinhood account types and fees can seem daunting. But fear not! The truth is that there are a plethora of options available for those who want to make the most out of their investments.
From cash management accounts with no minimum investment requirements to brokerage accounts with free trades, you'll find an option that fits your needs.
First up is the Cash Management Account (CMA). This type of account requires no account minimums or trade commissions and provides access to free debit cards and checks on all balances over $1,000. Additionally, CMA holders have access to fractional shares, which allow them to invest even small amounts into stocks they're interested in.
It's like getting a piece of something bigger without having to commit too much money at once – perfect for beginners!
Next up are brokerage accounts – these require higher account minimums than CMAs and do come with some trade commissions depending on what kind of plan you choose.
However, if you don't mind paying a fee now and then, these can be great options as well because they offer more diverse investment choices including ETFs, mutual funds, bonds, etc. In addition to this flexibility, Robinhood also offers its customers exclusive discounts options trades through its partner brokerages such as Charles Schwab and Fidelity Investments.
Finally let's take a look at Robinhood's signature product: Free Trades. As its name implies, this feature allows users to buy and sell stocks without any commission costs associated with it – making it one of the best deals around when it comes to investing online.
Plus, you can use this service from anywhere since Robinhood is accessible via both mobile devices and desktop computers. No matter how experienced (or inexperienced) you may be when it comes to investing – having zero-commission trades has never been easier thanks to Robinhood!
Investing Options
When it comes to investment options, Robinhood offers plenty. Investors can choose from stocks, ETFs (Exchange Traded Funds), mutual funds, and fractional shares. This allows for a wide range of investment opportunities that cater to different investor preferences.
Stocks are the most popular option on the platform. With Robinhood, you can invest in individual stocks with just one click. You also have access to research tools such as Stocktwits, which allows you to view market sentiment around specific stocks and ETFs.
ETFs allow investors to diversify their portfolios by investing in multiple companies at once. The great thing about ETFs is that they often come with lower fees than individual stocks, making them an attractive alternative for cost-conscious investors. In addition, some ETFs offer exposure to foreign markets or sectors that may not be available through individual stock investments.
Mutual funds give you access to professionally managed portfolios of securities like stocks and bonds. They provide more diversification than traditional stock investments since they spread your money across many different industries and asset classes.
Mutual fund investing gives you a chance to participate in the growth potential of several different types of assets without having to actively manage each position individually.
Robinhood supports fractional share trading – allowing investors to buy partial shares of even high-priced stocks like Amazon or Apple without having to shell out thousands of dollars per share upfront! Fractional share trading makes investing more accessible for those who don't have large amounts of capital but still want exposure to certain companies or sectors within their portfolio mix.
Trading Platform
The Robinhood trading platform is one of the most popular and versatile options in the market. It offers a wide range of features that make it attractive to investors, including access to stocks, ETFs, mutual funds, and more.
The platform also allows users to open a margin account for advanced traders who want to leverage their investments.
Now let's take a closer look at some of the pros and cons associated with using Robinhood. For starters, there's no cost to use the basic version of the platform.
This means you won't be paying any commissions when you buy or sell stock – which is great news if you're just starting in investing. Additionally, Robinhood's mobile app makes it easy for you to track your investments on the go from anywhere in the world.
On the downside, Robinhood does have limited customer support compared to other platforms like TD Ameritrade or Charles Schwab.
Also, those interested in engaging in day trading activities might find themselves constrained due to certain limitations imposed by Robinhood's policies and procedures. Lastly, although its fees are low compared to other brokers, they can still add up over time depending on how often you trade.
Research & Tools
Some may think that Robinhood is only a basic stock trading platform, but nothing could be further from the truth. The app has some comprehensive stock research, and tools available to any investor.
From level II market data to futures trading, you can get all the information you need without ever leaving the app. Plus, with cash management options like their Cash Management Robinhood Account (CMRA), you have access to even more features than just stocks.
When it comes to researching stocks, Robinhood offers its news section in addition to third-party sources like Stocktwits and Seeking Alpha for extra insight into potential investments. With these resources combined, investors can make informed decisions as they buy and sell shares on the platform. Additionally, there are charts with technical analysis along with price alerts so traders never miss an important move in the markets.
The company also provides detailed educational materials about investing topics such as options trading, margin accounts, and portfolio diversification – perfect for those who want to learn more about the financial world before diving headfirst into trades.
Regardless of your experience or knowledge level when it comes to investing, Robinhood has something for everyone looking to enter the markets or increase their holdings beyond traditional stocks.
Utilizing Robinhood's research & tools section allows users access to a wealth of information that would otherwise take hours upon hours of manual searching elsewhere on the internet.
This makes it easier than ever for anyone interested in building wealth through investments while staying up-to-date with market trends and developments at all times – no matter where they are located geographically!
Security & Reliability
When it comes to security and reliability, Robinhood has some pros and cons.
The Securities Investor Protection Corporation (SIPC) protects Robinhood users' assets up to $500,000 if something should happen to the broker-dealer. Robinhood customers have reported a lack of customer support when they need help with their accounts or services.
It uses two-factor authentication for all its logins, which adds an extra layer of protection against potential hacking attempts. In addition, there are also reports from users experiencing technical glitches that prevent them from trading on the platform.
It provides real-time market data including news updates directly through its app so you can stay informed about any changes in stocks. Furthermore, contacting Robinhood is not always easy due to long wait times for responses on both phone and email inquiries.
Overall, security and reliability are important considerations when talking about Robinhood as a stock brokerage service provider.
It offers several advantages such as SIPC coverage and two-factor authentication; however, because of some issues with customer support and technical glitches, these benefits don't always outweigh the risks associated with using this platform.
As a result, it's important to weigh your options carefully before investing your hard-earned money into stocks via Robinhood.
Customer Support
Moving on from security and reliability, let's take a look at Robinhood customer support. It's important to know what kind of assistance you can expect if you ever have any questions or issues with the app. As far as customer service goes, there are both pros and cons associated with this platform.
The good news is that Robinhood has an extensive range of resources available for customers to access anytime they need help. According to many Robinhood reviews, their customer service team is quick to respond and helpful in resolving most issues.
Users can find answers to common queries in the FAQ section which covers everything from account transfers to margin trading.
On the other hand, some people have expressed dissatisfaction with Robinhood's customer service when it comes to more technical questions posed by experienced traders.
Many users also report long wait times when trying to speak directly with a representative over the phone or chat option – something that could be improved upon going forward.
When evaluating whether or not it's worth using this platform, consider how many contacts you think you'll need with customer service before making your decision.
All things considered, for those who don't anticipate needing too much help along the way, Robinhood appears to be a reliable choice for investing – especially considering its low fees and easy-to-use interface.
Mobile App Usability
Best Low Fees
Robinhood
Robinhood is an online broker that offers commission-free stock and options trades. The company has a simple platform that is easy to use, and it also offers mobile trading capabilities. However, Robinhood does not offer any research tools or investment products beyond stocks and options.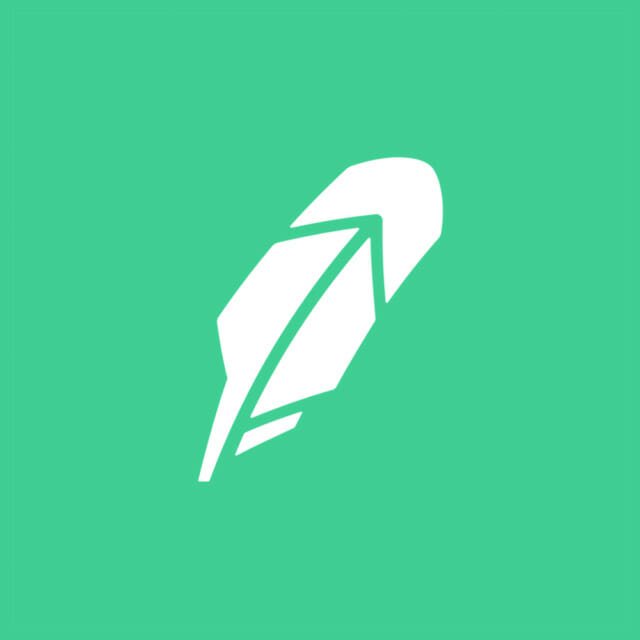 We earn a commission if you make a purchase, at no additional cost to you.
The Robinhood mobile app is a revolutionary tool for traders who want to stay on top of their investments and trading. With the push of a button, users can access real-time cryptocurrency trading, bitcoin cash options, and more.
The interface is incredibly user-friendly with intuitive design elements that make it easy to use. By offering this level of convenience, Robinhood has revolutionized how people trade stocks and cryptocurrencies.
For those looking to get into Bitcoin Cash or other digital currencies, Robinhood Crypto offers an impressive array of services. In addition to being able to quickly buy and sell select coins like Ethereum and Litecoin, you also can transfer funds from your bank account directly into your wallet.
This allows investors to save time by not having to manually move money around when making cryptocurrency trades yourself. Furthermore, all transactions are secured through encryption technology so you can trust that your data is safe while utilizing the platform.
Moreover, Robinhood provides its customers with advanced charting tools which allow them to analyze market trends to visualize price movements over time. These charts will provide invaluable insight regarding entry points as well as potential profits for seasoned professionals or novice traders alike.
Not only does this help maximize returns but it also helps minimize losses due to poor timing decisions – something every investor should be striving for!
By providing access to powerful financial tools such as these at no cost – instead of charging fees like most brokerages – Robinhood stands out from the competition and gives its members an edge in today's ever-changing markets.
If you're looking for a fast, secure way to start trading without breaking the bank then look no further than Robinhood; they offer everything needed for success as an investor, allowing each person to take charge of their financial destiny!
Ease Of Use
Using Robinhood's trading platform is incredibly easy, so no matter your level of experience when it comes to investing, you can quickly get up and running. All you need to do for cash accounts is link a bank account or debit card, which can be done in seconds.
Free trading makes it even easier as you don't have to worry about hidden fees when buying and selling stocks. The app itself has an intuitive design that makes it simple to navigate the different features such as setting up watchlists and conducting research on potential investments.
Plus, they provide helpful guidance if you're unsure how to proceed with any aspect of the process.
Cash management through Robinhood is also straightforward – there are options like direct deposit and automatic savings plans which make it effortless to keep track of where your money goes each month.
You can easily transfer funds between accounts without having to manually enter information each time. This feature alone could save someone hours every month!
The convenience doesn't stop there though; Robinhood offers a range of other features designed specifically for traders who want more control over their investments.
These include advanced order types such as limit orders and stop losses, allowing you to set parameters around how much risk you're willing to take when trading stocks.
They also offer real-time quotes from multiple exchanges, providing investors with access to current market data all in one place.
Overall, using Robinhood's trading platform provides users with everything they need for successful stock trades – ease of use combined with powerful tools that give them greater control over their financial decisions.
Whether you're just starting out or have been investing for years, this platform gives everyone the best chance at success while reducing time spent managing finances significantly.
How To Get Started With Robinhood
Getting started with Robinhood is like unlocking a vault of limitless possibilities. With this powerful investment app, you can become an expert investor in no time at all!
Whether you're just starting out or already have some experience in the markets, there are plenty of ways to make your money work for you.
Let's take a look at what Robinhood has to offer and how it can help beginner investors get their portfolios off the ground:
Feature
Pros
Cons
Robinhood Gold
Allows access to margin investing
Gives advanced research tools
Monthly fee applies
Requires $2,000 account minimum
Crypto Trading
Access to crypto trading without any commissions
Limited number of coins available
No dedicated customer service team for crypto-related issues
Other Brokers
Lower costs than other brokers such as E*Trade
Option to buy fractional shares
No physical locations for support
Lack of educational resources compared to competitors
Download the Robinhood app on your smartphone (available for iPhone and Android).
Open the app and create an account. You'll need to provide your name, email address, and Social Security number.
Link your bank account to your Robinhood account. This is how you will deposit and withdraw funds.
Set up your two-factor authentication. This will add an extra layer of security to your account.
Choose the assets you want to trade. You can choose stocks, ETFs, options, and cryptos.
Research the markets and begin trading. Robinhood provides basic market education to help you make informed decisions.
Monitor your investments and watch your portfolio grow. Robinhood also provides insights and analytics to help you track your performance.
The bottom line? If you're looking for an easy-to-use investment app that won't break the bank, then Robinhood could be worth checking out.
Try to link your PayPal to Robinhood and expand your investing options.
Robinhood Gold
Now that you know how to get started with Robinhood, let's dive into the details of their premium subscription service: Robinhood Gold. This membership tier offers many advantages to traders who want access to more features and capabilities than the free account provides.
First off, Robinhood Gold members have access to un-invested cash in their accounts.
This means they can take advantage of market opportunities right away instead of having to wait for funds to settle first. In addition, they receive free stock randomly each month – a nice bonus! They also gain access to retirement accounts such as IRAs and Roth IRAs, plus margin accounts which allow them to borrow money from Robinhood at competitive rates.
Another great feature is the ability to customize watchlists on the app. Traders can easily add or remove stocks from their list without affecting the portfolio balance.
Those with a Gold membership have access to extended trading hours and after-hours trades are available until 4 PM ET Monday through Friday. This gives traders greater flexibility when it comes time to buy or sell securities.
The verdict?
For active investors looking for an edge in the markets, signing up for a Robinhood Gold plan may be worth considering. Not only will you have access to extra trading tools but you'll benefit from uninvested cash and earning potential with monthly free stock awards too!
Alternatives To Robinhood
With the surge of millennials entering their prime investing years, it's no wonder that more than 10 million users have opened Robinhood accounts.
Despite its growing popularity, many investors are looking for alternatives to Robinhood due to its lack of retirement options and uninvested brokerage cash balances compared to other like M1 Finance.
Other online brokers such as Webull and E*Trade offer a variety of features and services not available with Robinhood.
They provide access to stocks and ETFs just like Robinhood but come with added benefits like margin trading, fractional shares, mutual funds, IPOs, bonds, and other investments.
They both offer custodial accounts that allow minors to begin building their portfolio without an adult cosigner or account owner – something that is unavailable on Robinhood.
For those who prefer traditional brokerage firms, TD Ameritrade and Fidelity offer fee-free trading along with a wide range of investment options including stocks, mutual funds, futures contracts, and foreign currencies.
With full-service brokerages, you can expect personalized advice from financial advisors in addition to the ability to trade over 100 different markets across 36 countries worldwide.
No matter your investment aspirations, there is a myriad of choices beyond Robinhood that offer more robust features for managing finances and vital resources to devise tax plans or retirement plans.
Finding the most suitable broker comes down to which products are necessary for attaining financial freedom as well as your prior experience with investing. With the right brokerage on board, you can reach economic liberation faster!
Is Robinhood Right For You?
Now that we've explored some of the alternatives to Robinhood, let's dive into a Robinhood review and discuss whether this platform is right for you.
First off, Robinhood is great for active traders. Its commission-free trades make it easy to jump in and out of positions without worrying about fees eating away at account value. And with its cash account option, users can quickly access their deposited funds if they need them.
For those looking to invest in Robinhood long-term—buying stocks or ETFs over time—it may not be the best choice due to its limited research tools and lack of portfolio customization options.
There are no tax loss harvesting services available as an added benefit when investing through Robinhood.
Finally, investors who want advanced trading features such as stop orders should look elsewhere since these aren't offered by Robinhood either.
So while Robinhood offers a lot of benefits for frequent traders and casual investors alike, it might not be the best fit for everyone. The only way to know for sure is to give it a try yourself and see if it meets your needs.
Review Methodology
To get the full picture of Robinhood's pros and cons, we undertook an in-depth review process. Like a diver searching for treasure at the bottom of the sea, we delved into every nook and cranny of this popular stock trading platform, leaving no stone unturned.
Using reviews from current users and researching industry trends, we assembled a comprehensive analysis of what Robinhood has to offer.
We started by taking a close look at how stocks are traded on Robinhood. We looked at fees associated with trades and transfers, as well as any discounts that may be available through a monthly fee or yearly subscription plans such as Robinhood Gold Member.
We also reviewed customer service options (including call centers) and user experience when it comes to navigating their app or website.
Next, we compared Robinhood against its competitors in regards to overall cost savings versus other platforms like E*trade, M1 Finance, or TD Ameritrade.
We researched reviews from customers who have used the service before so that readers can get an idea about what using the app is really like firsthand.
This includes reports about technical issues they encountered while using it, customer support responsiveness, and even features that make trading easier than traditional methods.
Finally, our team put together a scorecard based on all these factors which grade each element separately so readers can quickly compare between different brokerages without having to spend hours researching each one individually. Our goal was to provide unbiased information so people could easily decide if investing via Robinhood is right for them or not.
The Verdict
All things considered, Robinhood is an great choice for anyone wishing to start trading.
You won't be charged any account minimums or fees and you'll have access to user-friendly trading tools with a myriad of investment options available.
Plus, if you're more experienced in trading, there's also the option of utilizing their advanced platform that gives traders greater authority over their investments. Needless to say, the positives far outweigh any negatives associated with Robinhood.
However, if you're just starting in the world of investment, Robinhood may not be the best choice for you due to its lack of educational resources and limited customer service options. Furthermore, there are alternatives available with more features than Robinhood at a similar cost.
Whether or not Robinhood is right for you depends on what type of investor you are and how comfortable you feel managing your investments.
If you're willing to take the time to learn about markets and understand risk management and active trading strategies then give this platform a try; but if not then consider exploring other platforms before taking the plunge into online trading.
FAQs
Can Robinhood Be Trusted?
Yes, Robinhood is a reputable company backed by the Securities Investor Protection Corporation (SIPC) so investors can feel secure in knowing their money is safe with this platform.
Does Robinhood offer margin accounts?
Yes, Robinhood Margin account can give you access to a margin account.

Similar to an Instant account, a Margin account gives you access to funds before they've settled and the ability to enter options trades that require a margin account if approved for Level 3 options trading.
What Is The Downside Of Robinhood?
The downside of Robinhood is that it overly gamafy's money, offers limited customer service options, and has a basic user interface. Additionally, there are other trading platforms available with more features than Robinhood at a similar cost.
Can You Make Money On Robinhood?
Yes, it is possible to make money on Robinhood as long as you understand how the stock market works and are willing to take calculated risks.
Does Robinhood Have Hidden Fees?
No, Robinhood does not have any hidden fees. All costs associated with trades and transfers are clearly outlined in their user agreement before an account is created.
What happens if Robinhood goes out of business?
If Robinhood were to go out of business, investors would be protected by the Securities Investor Protection Corporation (SIPC).
Latest posts by Conrad Golly
(see all)
Current recommendations:
Over the past years, I have discovered several tools and products that have helped me tremendously on my path to financial freedom:
P.S.: The links below are affiliate links, which means I receive a small commission at no extra cost to you when you sign up for one of the services. Thank you for your support!
1)Another great way to get exposure to the real estate sector is by investing in real estate debt. Groundfloor offers fantastic short-term, high-yield bonds that can add diversification to your portfolio!
2) Take a look at M1 Finance, my favorite broker (I like to be passive). I love how easy it is to invest and maintain my portfolio with them. I can set up automatic transfers, rebalance my portfolio with one click and even borrow up to 35% of my assets at super low interest rates!